DEI Level Up Executive Coaching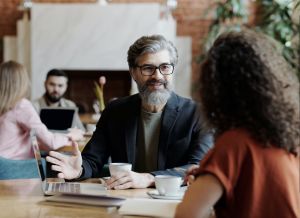 We know the business case is there for Diversity, Equity and Inclusion in the workplace. Studies prove time and again that inclusive cultures that embrace diversity drive more innovation and are more profitable. The business case is clearly there.
It all sounds great, right? But there are many obstacles that organizations, teams and leaders can face on this journey. So where to start?
About DEI Level Up Coaching:  CADIA's DEI Level Up Coaching™ offers leaders a safe environment to explore DEI themes, scenarios and strategies with a coach who can help them grow in their DEI competence. From there, they will have the confidence to lead diverse teams, stand in support of inclusive cultures, and light the way for organizational change in a way that feels authentic to them.
Coaching sessions are tailored to the needs of the individual and can start with DEI "101" or explore real life, real time organizational topics. Sessions can also delve into "difficult conversations" on privilege, LGBTQ+ issues, discrimination, bringing the majority along, calling in hesitators, managing conflict, and many other themes.
A DEI coach partners with you in a thought-provoking and creative process that inspires you to explore themes and issues on a personal, professional and organizational level to help drive more diverse and equitable cultures. Coaching can help provide the language, understanding and leadership needed to create lasting change.
Time commitment and quote:   Coaching is conducted in 60-90 minute monthly sessions with a commitment of 6-12 months. CADIA's coaches are DEI and coaching professionals with the experience and insights to help executives grow as leaders.
Package options:
Get in the Game
Investment: $7,000
Length of Commitment: 6 months
In it to Win it
Investment: $12,000
Length of Commitment: 12 months