The CEO Coalition for Change is a peer group of CEOs (or equivalent responsibility) from the commercial automotive, defense industry, and DOD government leaders who are working together to identify, implement and share best practices in Diversity, Equity, and Inclusion (DEI), in particular in talent development. The group meets monthly and follows a "report out" format to share actions, obstacles, and successes.
There has been much talk about DEI over the years and in various cycles of our economy.  The key to success requires leaders to drive accountability in changing the culture of our workplace and the composition of our workforce at all levels, within all functions.
The CEO Coalition for Change Model for Actionable change, developed by a diverse and passionate group of automotive industry CEOs, encourages each company and organization to start where they are and continuously build upon a foundation for meaningful improvements in DEI.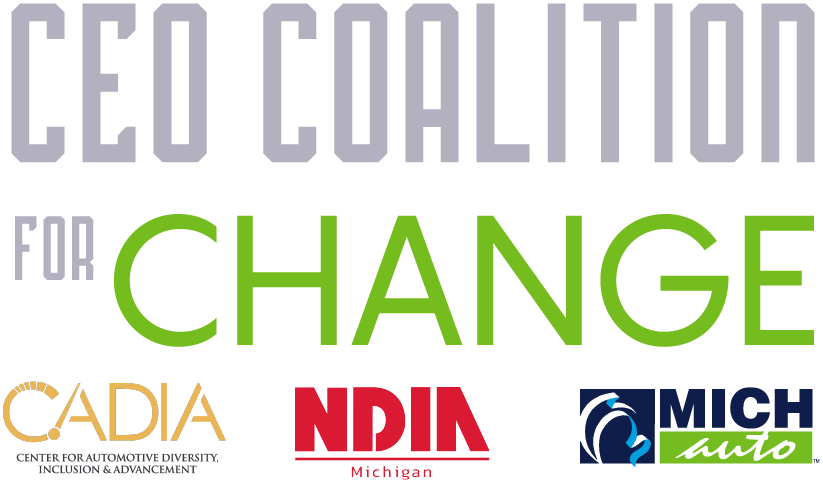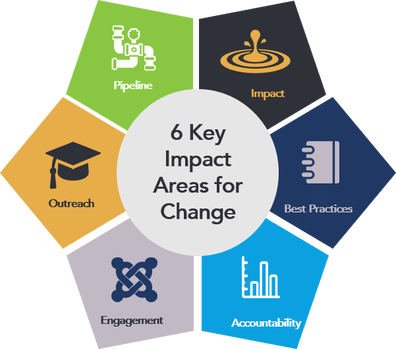 ​Members of the CEO Coalition for Change believe fostering and growing a diverse talent pipeline, developing diverse talent for leadership, and providing growth opportunities will drive social justice and equity, and are taking actions to prove it.
CEO Coalition for Change Members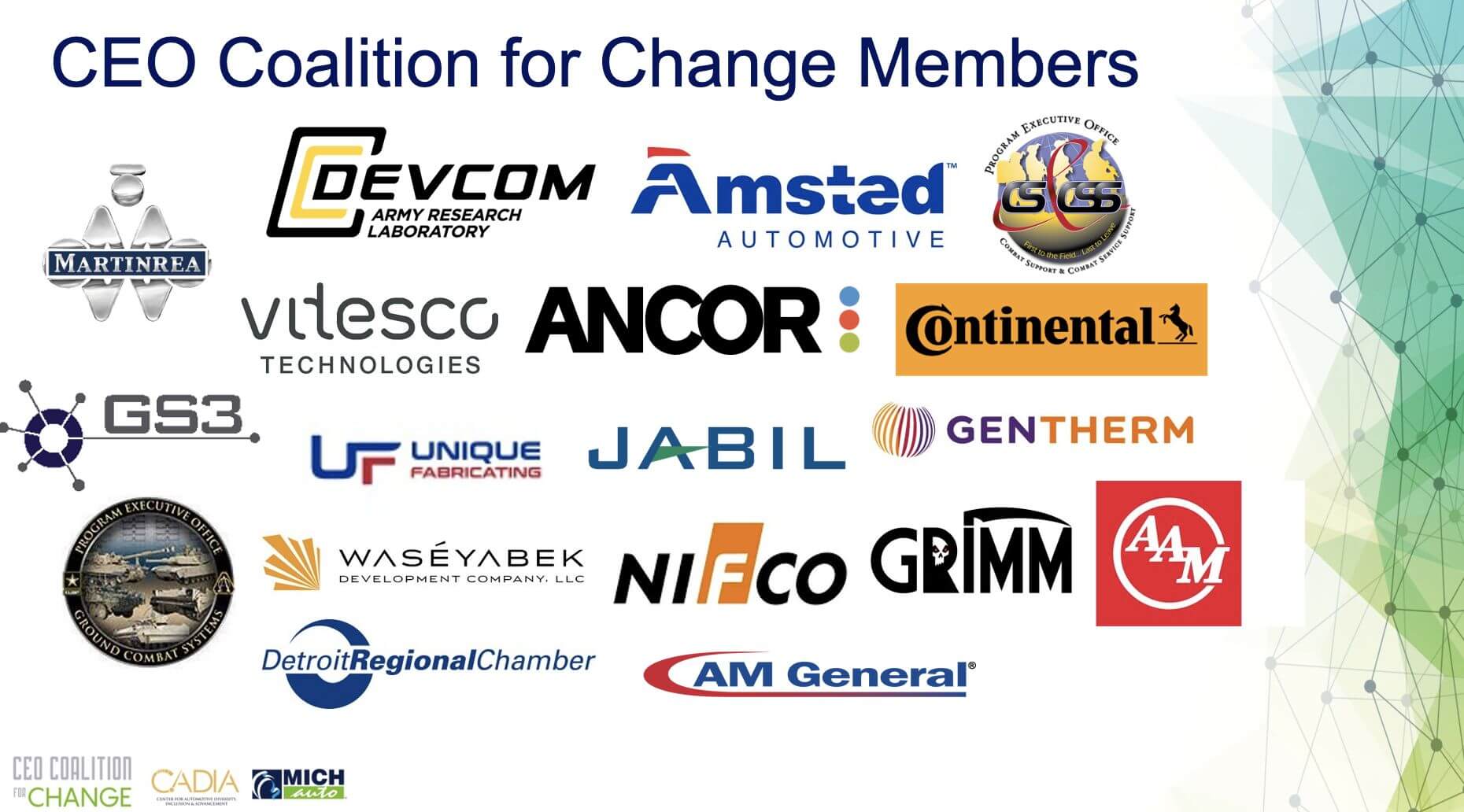 You have questions. We have answers.