CONGRATULATIONS WINNERS!
CADIA received many nominations for the 2023 Impact Awards, leaving us with an incredible roster of impactful leaders in the DEI space. We presented Individual and Organization awards in each of the four Impact Award categories.
Our panel of judges selected our eight winners, while the CADIA team once again selected the winner of the Power of One Award.
An in-person and live-streamed event was held on November 8th to honor the winners of the 2023 Impact Awards. Congratulations to our winners and thank you to all who submitted nominations!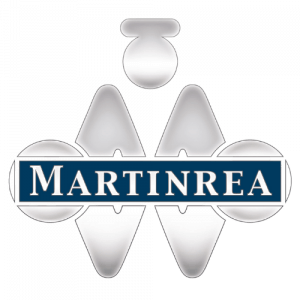 Deanna Lorincz, Global Director, Communications and Marketing, Lead for Global Diversity, Equity and Inclusion, Martinrea International, Inc.

As the lead for Martinrea's global DEI strategies, Deanna has exhibited exceptional dedication and management skills in overseeing a team of over 100 passionate DEI volunteers throughout the organization. Her dedication to fostering an inclusive workplace has significantly impacted promoting DEI across all levels of the company.
As an advocate of DEI, Deanna recognized early in Martinrea's journey the pivotal role ERGs play in fostering community spirit and providing essential support for our global team members. During the pandemic (mid-2020), Deanna championed developing and launching Martinrea's inaugural ERG, Women at Martinrea (W@M). She laid the groundwork for a successful platform that nurtures, empowers, and develops women.
Deanna continuously challenges herself to learn more about DEI through events, thoughtful conversations with peers, and current events. She also mentors several young women within and outside her organization, helping them to grow their professional and interpersonal skills and setting them up for success.
Runners Up: Lisa DeBone, Adient & Lisa Ross, Magna
Leadership Commitment Award - Organization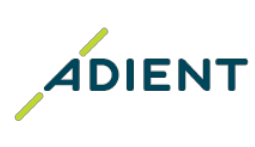 Adient Resource Network Leadership and Steering Committee

Adient's Women's Resource Network (WRN), currently led by Brandi Walkowiak (President) and Sherry Diccion (Vice President) and a dedicated Steering Committee, is playing an important leadership role at Adient to advance not only the representation, promotion and retention of women at Adient, but also leading the organization to advance broader Diversity, Equity and Inclusion for other under-represented and historically marginalized groups.
The WRN, Adient's longest-established Business Resource Group has been driving education and systemic change for over a decade. They've recently led the way and set the example for other newly formed groups at Adient, including the True Colors Network for LGBTQIA+ associates, the African Ancestry group, HOLA for those with Hispanic Origins and Latino Ancestry, and the South Asian Community groups. This network of groups has enabled Adient to efficiently build membership and awareness about the issues they are bringing to light.
In the last year, the Women's Resource Network has built on their success and offered cutting-edge programming and education in areas such as Allyship, Subtle Acts of Exclusion, and Authentic Leadership. In addition, this year, the WRN partnered with customers GM, Stellantis and Ford to hold a live event at Adient with over a hundred attendees for their "Unvarnished" event featuring pioneers in the automotive diversity space.
Runners Up: Baxter Auto Group and American Axle & Manufacturing, Inc. (AAM)
Systemic Change Award -
Individual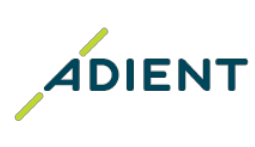 Wes Porter, Vice President Stellantis Business Unit, Adient

Since joining Adient in July 2019, Porter has made a significant impact on not just the business performance objectives attached to his role, but also on the lives and careers of many of Adient's employees, community service partners, and Minority Business Enterprise joint ventures who benefit from the variety of DE&I activities.
Wes is the Executive Sponsor for Adient's African Ancestry Business Resource Group (AABRG). He was tasked with rebooting the AABRG in 2021, as it had become dormant in prior years. As part of the reboot, Wes commissioned a survey to understand both the things gone right, and the things gone wrong from the original AABRG prior to becoming dormant.
Wes has also been active in Adient's Leadership Talent Reviews (LTR) to ensure that employees of African ancestry are being highlighted in discussions amongst other high-potential employees for opportunities for promotion, advancement, and further leadership development. He also participates in Adient's quarterly BRG Collaboration meetings as well as the Americas DE&I Council Strategic Board.
To enhance future African Ancestry recruitment, Wes endeavors to leverage NSBE and Black MBA conferences to identify additional employment candidates. He also serves as an active mentor for current employees as well as interns.
Runner Up: Christina Khim, DENSO
Systemic Change Award - Organization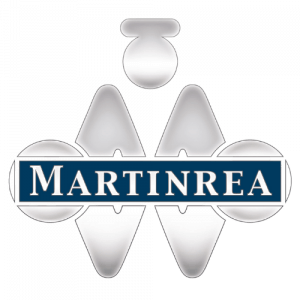 Martinrea International, Inc.

Martinrea believes—and proves through action—that DEI is critical to its success as a company, helping to ensure a wide range of perspectives, backgrounds, skills, and experiences.
Martinrea's DEI Committee works to advance DEI goals and initiatives across the company. With a clearly defined leadership structure, including a steering committee and various subcommittees who meet regularly, they've developed DEI KPIs to monitor the impact, progress, and effectiveness of DEI initiatives.
Martinrea has also created several employee resource groups over the last couple of years, including Women at Martinrea, a Young Professionals network, and MindsMatter, which exists to raise awareness and reduce stigma around mental health issues.
Martinrea also strives to increase gender diversity within the company through community engagement, in-house training programs for women, and constant evaluation of how they can attract and develop women to work in manufacturing.
Runner Up: Lear, JumpStart Program
Creating Inclusive Cultures Award - Individual

Mary Arraf, Head of Communications Automotive, Continental North America

Mary has successfully influenced management at Continental to make policy and benefit changes to support DEI initiatives, accomplishing a great deal in a short amount of time.
Since Mary took over the responsibility of DEI, she has helped the organization progress even more in their DEI reach. Mary challenges the leadership team to be more inclusive in their policies and more committed as leaders. Mary's work has brought about powerful and lasting change in Leadership Commitment, Communication, Education & Awareness, and Employee Connections, Resources & Support.
Through Mary's hard work and the Leadership commitment she has commanded, Continental has been named as Forbes America's Best Employer for Women 2023 and one of Forbes America's Best Large Employers overall.
Mary is passionate about creating an inclusive work environment through education, awareness, and action every day.
Runner Up: Florencia Stanfield, Vitesco Technologies
Creating Inclusive Cultures Award - Organization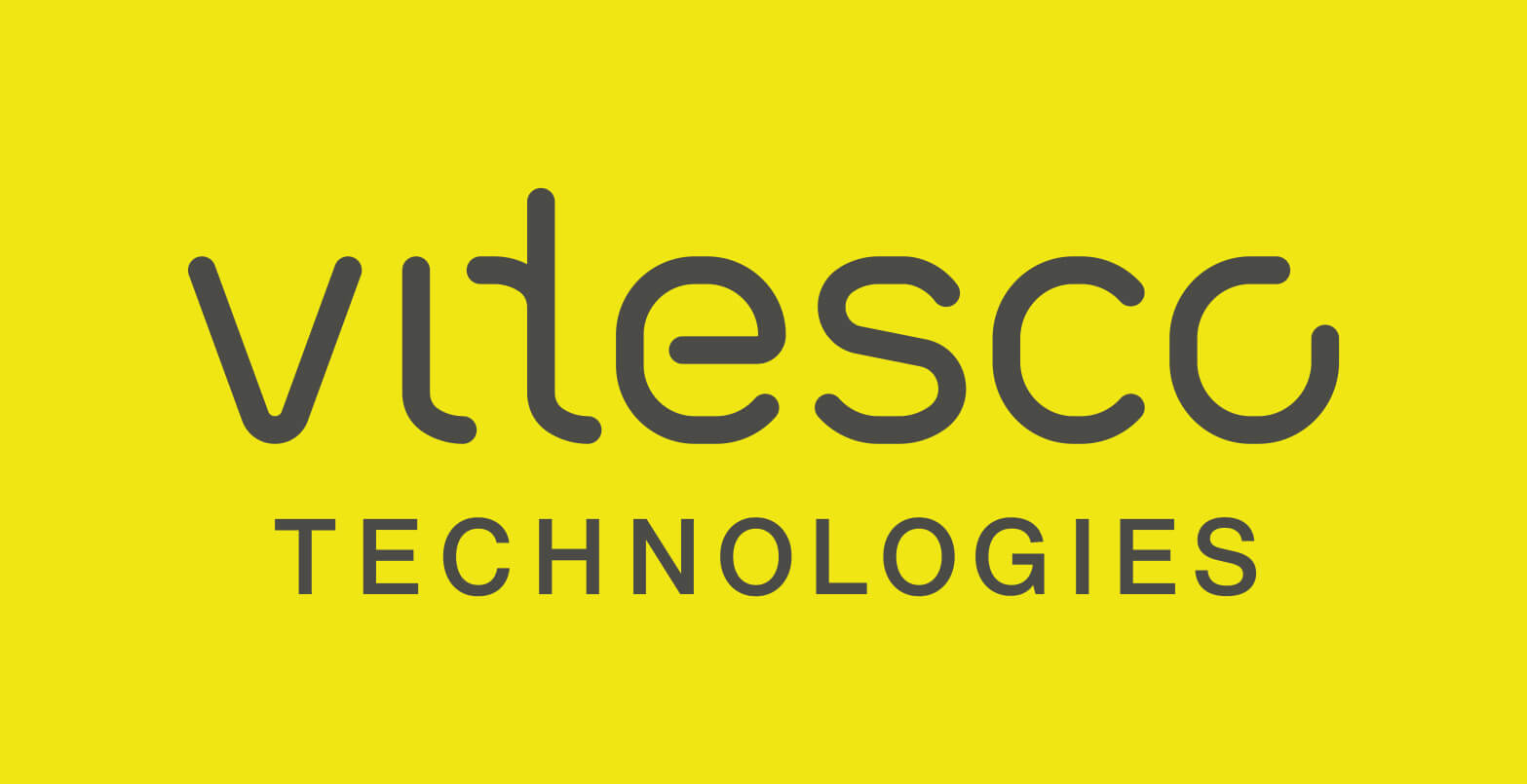 Vitesco Technologies
The team at Vitesco Technologies exemplifies what DEI success can look like when companies allocate resources, when there is leadership buy-in, and when there is an excellent strategic plan in place. The team sets an inspiring example of what the future of DEI can look like for those organizations who are still at the grassroots level.
Vitesco's DEI Team has led relevant processes and programs around the world that have granted the company multiple awards and accomplishments, including making the Reuters shortlist for DEI commitment and a Glassdoor score of 4.0 globally.
Their recent DEI accomplishments in-house include Aware Journey, a coaching process for their executive board and leadership team. Other efforts include Unconscious Bias and Inclusive Leadership trainings for all key leadership teams around the world, MOSAIC meetings where DEI ambassadors meet monthly and bring together representatives of all countries, critical functions and business units, and many more.
Runner Up: Amsted Automotive
Champion for Diverse Talent Award - Individual

Anna Timms, Senior Director, Strategy & Marketing, Jabil

Anna's leadership at Jabil has helped drive impressive business growth while advancing the company's diversity, equity, and inclusion efforts, creating a more welcoming environment for diverse talent.
Anna's dedication to DEI, inspired by her personal and professional experiences, is evident throughout her career. Anna recently promoted "Igniting Inclusivity" training sessions aimed at educating her division's leadership on the importance of DEI. Anna ensured this vital training was made mandatory for all leaders, underscoring her belief in the significance of inclusivity in the workplace.
The impact of her actions can be seen in the data gathered through Jabil's Your Voice Matters employee survey. While the data highlights many successes of Jabil's automotive and transportation business and its leadership team, the inclusion score for the division increased by 8% from 2021 to 2023, reaching 91 percent — one of the highest scores in the company.
Anna is particularly passionate about supporting women in early career and developing leadership roles, especially in fields where they are historically underrepresented. She mentors female colleagues within and outside Jabil one-on-one, guiding them to navigate bias and inclusivity challenges.
Runner Up: Hannah Huff, Forvia
Champion for Diverse Talent Award - Organization

CAI

CAI's commitment to inclusion is demonstrated by CAI Neurodiverse Solutions, its end-to-end neurodiversity employment program that brings neurodivergent individuals into the workforce. Their goal is to build innovative business solutions that deliver results while developing rewarding, long-lasting careers for the neurodiverse community and leading the way to an inclusive workforce environment.
CAI's program helps make neurodivergent individuals feel included and valued. CAI has also taken it to the next level by training the companies that are hiring neurodivergent individuals to help them foster an inclusive environment. This demonstrates championing diverse talent, not only at their company but at other companies as well.
The program seeks to decrease the high unemployment or underemployment rate by ensuring that this untapped talent pool is brought into the workforce. To date, CAI has assisted hundreds of neurodivergent individuals find meaningful careers.
CAI Neurodiverse Solutions continues to grow with a notable 38% increase in the number of neurodivergent individuals placed in employment opportunities compared to previous years, attesting to the program's success since its inception in 2013.
Runner Up: Nissan Americas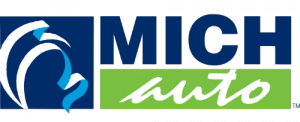 Glenn Stevens, Executive Director, MICHauto
Recipients of the Power of One Award are
selected by CADIA staff in recognition of particularly outstanding leadership in Diversity, Equity, and Inclusion in the automotive and transportation industry.
As Executive Director of MICHauto, Stevens provides strategic direction and leadership to MICHauto in its role as the statewide industry association to promote, grow, and retain Michigan's automotive and next-generation mobility industries. He also serves as Vice President, Automotive and Mobility Initiatives, Detroit Regional Chamber. He was a member of CADIA's first Advisory Board and is a co-founder of the CADIA CEO Coalition for Change.
Glenn encourages companies and leaders to become more inclusive and is a strong advocate for the advancement of DEI in the industry. He has been a champion for many, a formal mentor to a few,
and has freely given his time and energy to help others – especially
those who have come from historically underrepresented or
marginalized groups. Glenn is a tireless advocate for next generation automotive industry talent, driving many initiatives to bring more people into the automotive industry.
The 2023 CADIA Impact Awards recognize excellence in and commitment to DEI. The award categories reflect that every organization and individual is on a different DEI journey, and that all making a difference every day in large and small ways.
2023 CADIA Impact Award Categories:
Leadership Commitment: A leader who has demonstrated his/her/their commitment and support to DEI in meaningful ways, modeling the behavior, values and norms that foster an equitable and inclusive workplace.
Systemic Change: An individual or organization that is breaking down systemic bias and addressing organizational barriers to inclusion and equity in the workplace.
Champion for Diverse Talent: An individual or organization that is raising up/developing/advancing or advocating for diverse talent.
Creating Inclusive Cultures: An individual or organization that has made strides in creating an inclusive culture where individuals can show up authentically in the workplace.