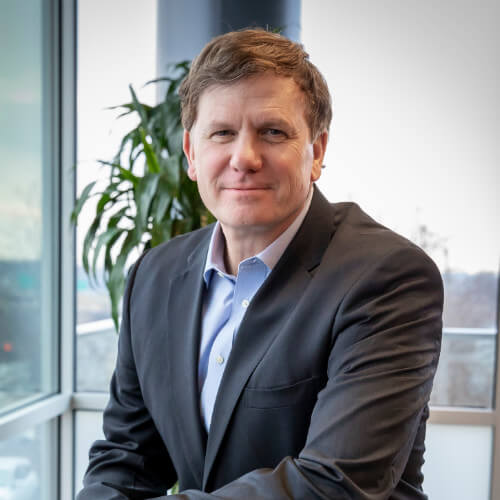 Pat D'Eramo
President and CEO
Martinrea
Pat D'Eramo joined Martinrea International Inc. as President and Chief Executive Officer in November 2014 and was elected to the Board of Directors in June 2015. D'Eramo has a long and successful career in the automotive business, with extensive metalforming and parts manufacturing experience. Most recently, he served as President of Dana Corporation's Commercial Vehicle Technology group, leading the global commercial vehicle business, with presence in the Americas, Europe, India, Australia and a major joint venture in China. Previously, he held the position of Chief Manufacturing Officer, Asia Pacific, North America and South America and President North America for Benteler Automotive.
As President, D'Eramo was responsible for manufacturing, engineering, purchasing, logistics, sales and business development. From 2001 to 2009, D'Eramo worked for Toyota, serving as a Vice President of manufacturing after holding several general manager roles. As Vice President, he had responsibility for all vehicle manufacturing operations in Toyota's Georgetown, Kentucky assembly plant, Toyota's second largest facility globally, which earned JD Power quality awards for one of the best facilities for quality in the world. Prior to Toyota, D'Eramo spent 16 years with General Motors in a variety of manufacturing positions, including plant manager of GM's metal fabricating division in Oshawa, Ontario and manager of the stamping plant for NUMMI, the joint venture of GM and Toyota. D'Eramo began his automotive career at Saturn Corporation.
D'Eramo earned a Bachelor of Science degree in mechanical engineering from Michigan State University and a master's degree in manufacturing management from Kettering University. He also completed the Toyota Executive Development Program through The Wharton School of the University of Pennsylvania. D'Eramo currently sits on the Board of the Original Equipment Suppliers Association (OESA) in the U.S.