Many organizations around the world are becoming more successful due to building diverse workforces.  
However, there's still a huge disconnect between diversity and true inclusivity in the workplace. According to a survey by Globalization Partners Inc., 9 in 10 employees find their companies to be diverse, however, the same survey also highlights how three in ten respondents believe that they don't feel genuinely included in their workplace. This discrepancy between diversity and inclusivity is due in part to the struggle of companies to adjust. They must be aware of local cultures and communication styles, especially for large organizations that operate in different geographies.
With that said, let's take a look at how leadership can turn workplaces around and make them more inclusive.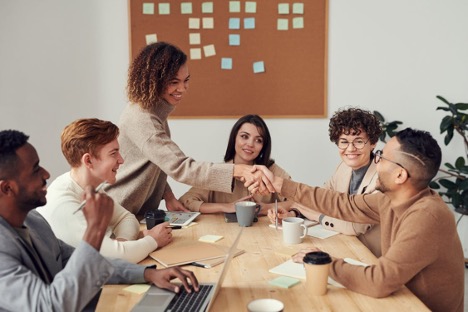 The Role of Leadership in Fostering Inclusive Workplaces
Recognize that bias exists
The first step to achieving inclusivity in the workplace is by accepting that bias exists. A researcher from Charles Sturt University highlights how biases can greatly affect clarity in an organization, as biased individuals can severely misinterpret available information and be influenced to make the wrong decisions. Because of this, leaders should work with HR or other business partners to initiate de-biasing training programs that can help people in the workplace move away from their cognitive biases and rational prescriptions. Such programs are especially important for supervisors as these can help them understand and control their inclinations, which can then inspire them to nominate truly deserving people for advancement opportunities. Doing so can give marginalized members of the organization a chance to have a seat at the table, as well as uplift them and help them be prepared for growth in their careers.
Celebrate what makes employees different
In large multinational companies, leaders at all levels have a critical role in commemorating what makes each employee stand out. While being recognized for their contribution can do wonders for the marginalized members of an organization, celebrating their cultures can further boost their morale. One way to do this is by creating a shared calendar where employees can put in festivities that mean the most to them and their culture. Through this, leaders can model respect by greeting an employee through company newsletters, or even by organizing a small event in the office. Another way to do this is by having company-wide diversity training programs, which can put the spotlight on important issues in today's society, such as stereotyping, gender identity, microaggressions, and mental health. In this way, leaders enlighten employees on the plight of their coworkers and encourage them to be more accepting.
Encourage all leaders to practice inclusivity
Leaders have the power to transform leadership and motivate them to practice inclusivity. After acknowledging that  that bias exists and is normal, leaders can admit that they don't have all the answers. In this regard, HR professionals should provide multiple resources that can help leaders find information about inclusivity. Moreover, leaders can also practice inclusivity by adjusting the compensation package of their organization and making it fairer. Maryville University highlights how this can be achieved by working with a compensation and benefits manager, which is a professional who is tasked with overseeing employee payments and benefits programs. Aside from making sure that the benefits and payment structure are aligned with state and federal regulations, they're also responsible for making sure that each employee is paid their worth.
By practicing inclusivity, leadership can foster a safe work environment where everyone can be heard and feel welcome. An article from Understood notes that this has far-reaching positive effects on an organization, as undervalued members will feel motivated to collaborate with their teammates, give constructive arguments, and provide actionable feedback
The steps we've enumerated above are key to creating more inclusive workplaces today. To learn more about building inclusive workplaces, be sure to check our post 'Attracting Top Diverse Talent in 2021'.
Article exclusively written for automotivediversity.org
Authored by Rita Janet