Being openly LGBTQ+ can be challenging – even during Pride.
It's Pride Month, which means brands and companies of all sizes are sharing rainbows on their social media along with messages of support and allyship. Thanks to growing acceptance of the LGBTQ+ community, workplaces, stores, restaurants and other places of business have indeed become more welcoming in recent years.

However, despite the rainbows and pride merchandise, 2021 has been the worst year for anti-LGBTQ+ legislation in recent history, with 17 bills being passed so far this year. This juxtaposition can create a complex mix of emotions for those of us in the LGBTQ+ community: while it's great to see things improving in some areas, we're still seeing a significant amount of bias and discrimination in both our personal and professional lives.

This juxtaposition has been at the front of my mind recently as I've worked with clients to plan and create social media content for Pride.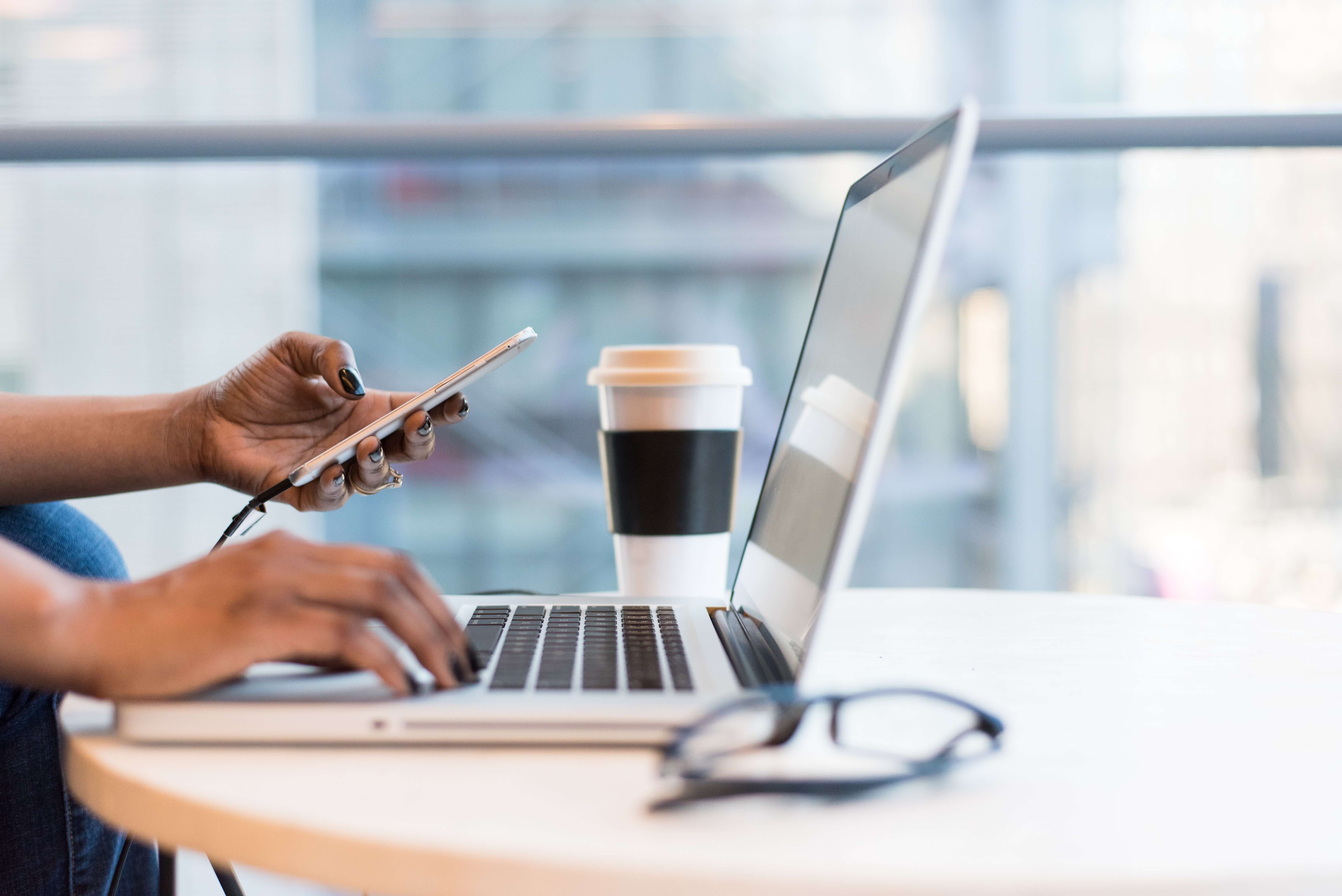 As a gay woman, it does make me feel good to see my friends and colleagues adding rainbows to their social media and sharing their own individualized messages of support. I also am more likely to support a brand with my business if they're showing support for the LGBTQ+ community.

However, it can be very frustrating at times. In the past month, I've researched and reviewed Pride content from the last few years. And despite my best efforts to be positive, it is extremely hard to see many of the posts as anything other than performative.

But why are these shows of support only taking place once a year?

The LGBTQ+ community navigates challenging situations throughout the year, probably more likely than you realize. These situations often require us to make split-second decisions about whether we should disclose our sexuality or gender identity, and the wrong decision can sometimes have negative consequences.

I am out in all areas of my life and have been since 2014. I have been married to a wonderful woman for seven years, and I wear a wedding ring. I am not shy about my sexuality, but I am cautious.  

Each and every time I meet a new person - whether it be a client, a prospect, a new colleague or fellow dinner party guest – I need to consider when (and if) I should "out" myself.  

Even though it's 2021, outing myself as a gay woman is still a risk, even while my LinkedIn is covered with rainbows. I don't know how the other person feels about gay people, and I don't know if I'm the only gay person they've ever met. I don't know their religious beliefs their political leanings or anything else that might make them anti-LGBTQ+. I'm well aware that revealing I'm gay and married to a woman could change their opinion of me, and, in a professional capacity, could cost me business.

Generally, I tend to self-disclose early on in conversations. If I'm asked where I live, I'll generally reply that my wife and I live in Livonia. However, the act of self-disclosure is a personal choice, and one that may not be right for everyone. There is great fear and anxiety that comes with revealing such a personal part of yourself, particularly in a professional capacity, and many members of the LGBTQ+ simply do not feel it's the right (or even safe) thing for them to do.

While Pride Month activations are a positive step, it is not enough. Companies and organizations need to do more to create an inclusive environment where LGBTQ+ employees and customers feel safe and supported.  I encourage companies and organizations seeking to be true allies of the LGBTQ+ community to remember that support must take place year-round, and that even simple actions can make a difference. The increased use of pronouns in email signatures is a great step, as is offering additional gender options on forms.  

Allyship will require many companies to make real and significant organizational changes such as adding insurance coverage for LGBTQ+ partners, vetting partners and suppliers, sharing a commitment to the LGBTQ+ community in diversity statements on websites and speaking publicly about the harmful impact of anti-LGBTQ+ laws and policies.

These actions will demonstrate that companies value and support the LGBTQ+ community year-round because it is the right thing to do, not simply because rainbows look great on social media.
Author: Lisa Lark (She/Her/Hers)
Principal, Lisa Lark Communications and CADIA Communications Partner